Introduction

1

STEP 1 Spiritual | Identify Your Life Purpose

8

Why Do: Step 1 | Spiritual

05 min

Learning Tool | Uncover Your Life Purpose!

15 min

Sidestep 1 | Answer Seven Questions!

30 min

ANSWER SHEET 1 | SYDNEY'S RESPONSES TO THE PURPOSE QUESTIONS

15 min

ANSWER SHEET 2 | MY LIFE PURPOSE QUESTIONS

30 min

Sidestep 2 | Analyze Your Responses!

01 hour

Sidestep 3 | Polish Your Purpose!

01 hour

Integrating and Moving On to Step 2

05 min

STEP 2 Mental | Use Your Personal Values Consciously!

8

Why Do: Step 2 | Mental

05 min

Learning Tool | Identify Your Personal Values!

15 min

Sidestep 4 | Order Your Personal Values!

30 min

ANSWER SHEET 3 | SYDNEY'S VALUES IDENTIFICATION RESPONSES

15 min

ANSWER SHEET 4 | MY VALUES IDENTIFICATION RESPONSES

30 min

Sidestep 5 | Reorder Your Personal Values!

01 hour

Sidestep 6 | Connect Your Values to Your Purpose!

01 hour

Integrating and Moving On to Step 3

05 min

STEP 3 Vocational | Find Your Dream Job!

6

Why Do: Step 3 | Vocational

15 min

LEARNING TOOL | Find Your Dream Job!

Side-step 7 | Describe Your Dream Job!

Side-step 8 | Develop Your First Plan!

Side-step 9 | Connect Your Dream Job Plans to Your Purpose!

Integrating and Moving On to Step 4

10 min

STEP 4 Financial | BUILD AND MANAGE YOUR WEALTH

6

Why Do: STEP 4 | Financial BUILD AND MANAGE YOUR WEALTH

30 min

Learning Tool | First Steps to Building Your Wealth!

20 min

Side-step 10 | Make an Asset List!

30 min

Side-step 11 | Set Up Your Savings Account!

30 min

Side-step 12 | Link Your Wealth to Your Purpose!

35 min

Integrating and Moving On to Step 5

15 min

STEP 5 Social | LOCATE YOUR FRIENDS

6

Why Do: STEP 5 | Social LOCATE YOUR FRIENDS

10 min

Learning Tool | Identify Your Best Friend!

15 min

Side-step 13 | Listen to Your Best Friend!

Side-step 14 | Identify Your Real Friends!

30 min

Side-step 15 | Connect Your Real Friends to Your Life Purpose!

30 min

Integrating and Moving On to Step 6

10 min

STEP 6 Family | APPRECIATE YOUR FAMILY

6

Why Do: STEP 6 | Family APPRECIATE YOUR FAMILY

15 min

Learning Tool Find | Your Family's Balancers!

Side-step 16 | Identify Your Supporter and Challenger Parent!

15 min

Side-step 17 | Set Boundaries in Your Family Relationships!

20 min

Side-step 18 | Link Your Family to Your Life Purpose!

29 min

Integrating and Moving On to Step 7

20 min

STEP 7 Physical | DEVELOP YOUR HEALTH RITUALS

5

Why Do: STEP 7 | Physical DEVELOP YOUR HEALTH RITUALS

20 min

Learning Tool | Create Your First Health Rituals

20 min

Side-step 19 | Learn Longevity's Essentials!

30 min

Side-step 20 | Develop Your Life Plan!

30 min

Side-step 21 | Connect Your Life Plan to Your Life Purpose!

30 min

Integrating All Steps with Self-Evaluation

3

Self-Evaluation

30 min

An Added Bonus – Truisms

30 min

Index of Terms

15 min
Why Do: Step 2 | Mental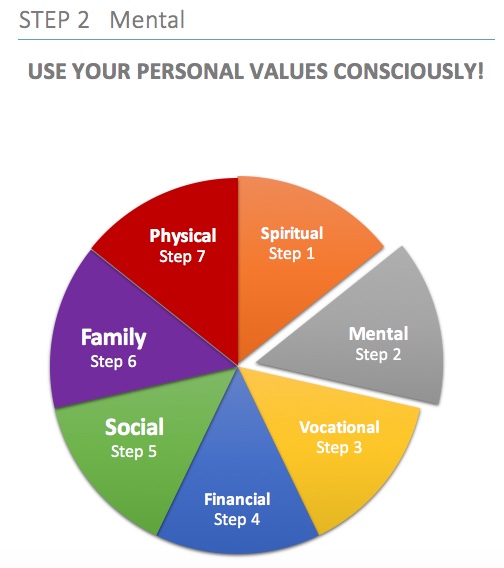 Knowing your highest values is essential to creating a successful future. They are the learning tools which enable you to achieve success. Once you know them consciously you then have important ways to build your success.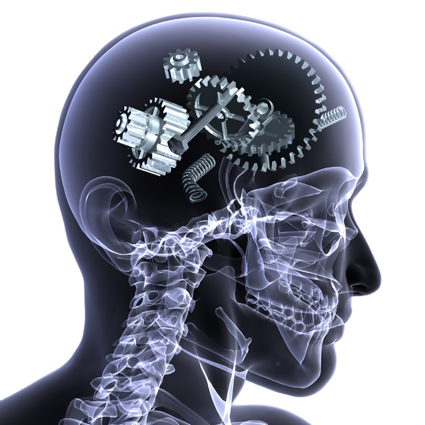 Let's review quickly your progress towards success so far: Step 1 uncovered your life purpose so you are now more motivated forward to success.
Step 2 helps you uncover your highest personal values which are the tools you use to live your life purposefully.
Step 2 includes:
A learning tool for uncovering your highest personal values.
Sidestep 4 which helps you uncover your values.
Sidestep 5 which helps you put your values in an order of importance.
Sidestep 6 which helps you create clear connections between your values and your life purpose.
FIRST – Watch the Introduction to personal values!
SECOND – Read below, the key ideas about personal values:
Society sets common values such as justice and honour.
You have a personal set of values which you may not be aware of, or their order of importance.
Your negative life experiences create a collection of voids, which motivate you to develop a collection of positive values in the present, to fill these voids, in your future.
Your perceived voids or gaps in your past create your unique values in your present life. These voids are what you seek to fill in the future with your values. This is called your value system.
Your value system is the tool box you use to learn to be purposeful.
Your values are demonstrated and reflected in everything you say and do.
Your value system is your personal criteria of what is good or bad, and, it is in a specific order.
The order of your value system can, if needed, be adjusted by new information.
Your highest values rarely change dramatically, but their order or how you use them, can change throughout life, to reflect new learning.
Your values are found by looking at:
* How you spend your time, energy and money;
* What you talk to yourself and others about;
* What pushes your buttons or annoys you;
* What your goals and dreams are;
* Where you are the most organized;
* Where you display self-discipline.
Knowing your own values enables you to act decisively because you know what is most important, what motivates, and what empowers you in life.
THIRD
Now you have a clearer idea of what values are, and where they come from. Move to the second learning tool to identify your personal values.