My Partner Is A Basket Case!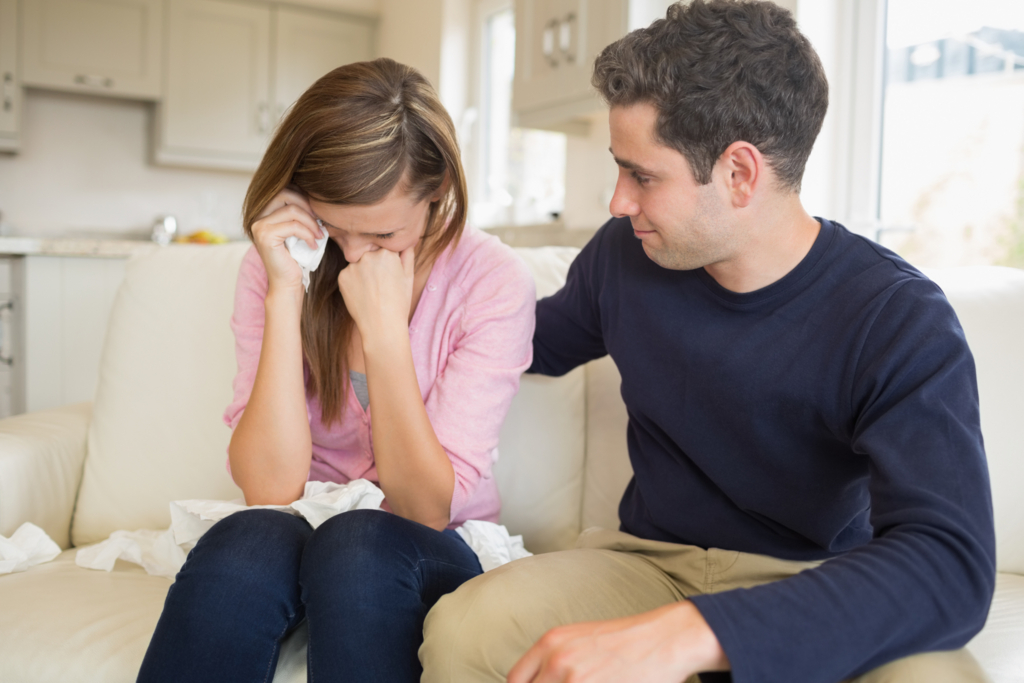 "Love is the greatest of all healers…it is nature's way!"- King Ayles, author
"But, she gets upset really easily…"    
"Solomon, Solly for short, was by many people's standards, a successful guy.   He had a close extended family with great parents and grandparents.   He had a devoted and beautiful wife, Sally.  He had two beautiful kids, a girl and a boy, both under ten.   He had a great job as a senior design manager in a Fortune 500 company.   He was in good health and had a close circle of friends.
But, Solly was terrified.   Sally, his wife, was what he termed, "a basket case."
Solly was a fit 38 year old with short blond hair and a quiet, thoughtful demeanour.   He presented as one of those people who observes carefully, and if asked, can offer useful  new perspectives of any situation in which he finds himself.   This ability was probably, at least partly responsible for his career success.
When I asked him what he meant by "a basket case" Solly replied, "Sally, is a lovely person…Ken, I'm sure if you met her you would like her.   She's a good Mom to the Kids and loyal to me, even though my job takes me on the road a lot.    But, she gets upset really easily…and over the silliest things."
"Would you give me an example of one of these silly things?" I asked.
"Sure, there's are lots of them.   Just the other day my son, Sam, who is eight, came home from school with a note saying the school wanted volunteer parents for an outing next week.   Later that evening, she burst into tears telling me about it.   She kept saying how inadequate she would feel if she went, compared to all the other parents who were sure to be there."
"…happening more and more, rather than, less and less."
"Tell me about another one, Solly!" I said.
"Well, let's see…we were at a house party one evening, when apparently the wife of a friend of mine made a comment about how pretty the top was that Sally was wearing.   Maybe she had a little too much white wine that evening, but all I know is, I found her in the bathroom upset, crying and telling me this woman had insulted her…that she hadn't meant it at all as a complement, and was really ridiculing her."
"What did you do to deal with that situation?" I asked him.
"Ken, I did what I always do.   I tried to calm her and reassure her that no one had insulted her…that it was a pretty top she had on and that she looked beautiful." he said.
"Did that work, Solly?"
"It took a while.   But eventually she calmed down and we were able to remain at the party.   But, it was awkward and embarrassing to me.   And, it seems to be happening more and more, rather than, less and less." he replied, clearly discouraged.
"It sounds like Sally lacks self confidence and self esteem.   Have you encouraged her to seek professional help?" I asked.
"I have been doing that for years.   But with no results.   She refuses to talk to anyone but me about it.   And, now our daughter, Sasha, needs extra help at school, so Sally is using that as proof she is an inadequate mother." Solly said, his frustration mutating into anger as his face flushed a bright red.
"Solly, it sounds like Sally is refusing to learn and grow her self worth.   And, it also sounds like you are afraid to challenge her…to take the risk.   What are you afraid of that is stopping you from having more expectations of Sally's ability to learn?"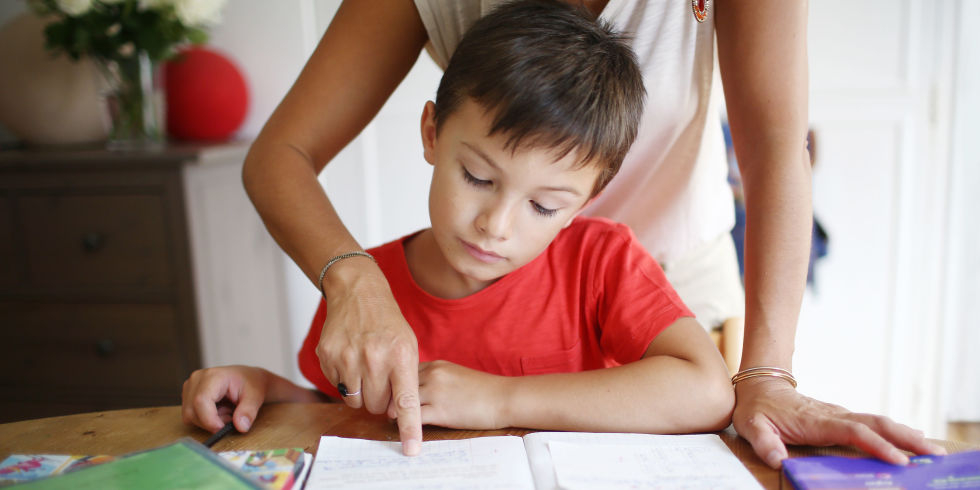 "I don't put loved ones in pits or on pedestals, I put them in my heart!"
– John Demartini, Human Behaviour Expert
"And, what about Sam, is it costing him, too?"   
"Ken, I'm terrified it will cost me my marriage and cost my kids.   I don't think she can handle the stress…I think it would only make matters worse…and, I think it could cause irreparable damage to my children!" he replied, a look of anxiety coating his face.
"Solly, I want to ask you three questions and I want you to think carefully before you answer.   First, do you think it is NOT costing your children as they watch their Mom live a life of fear, inferiority and illusion?"
I waited for him to consider my question.
His eyes seemed to drift to the left as if reviewing some significant memories he was carrying around.   Then, he replied, "I think, at times, she is very hard on the kids, she has unrealistic expectations of them…I mean, they're only kids, eight and nine years of age, eh?"
"Would you give me an example?"
"She's fanatical about their grades, she wants them to do well…which means better than she did.   So, she puts a lot of pressure on them about their homework…it often becomes an ugly scene in our house.   I think Sasha's extra help at school is because she's lost her self confidence from being berated by her Mom.   And, if I step in to calm things down, it gets even worse.
"And, what about Sam, is it costing him, too?" I asked.
"Sam's our baby, he's in Grade 3 this year.   He's different than his sister, perhaps more self confident.   But, I've been noticing how he pulls back at times from me and his Mom.   I think he expects me to help his Mom and is disappointed when I can't make it happen.   The incident I mentioned earlier about volunteers for the school outing…I could see Sam wanted me to do it, not his Mom, because he knew she wouldn't want to go…would get upset about it…!   So, I worry about Sam as well, just for different reasons than Sasha." he said, confusion reigning over his entire countenance now.
"…but also challenge her to grow her self esteem by getting some help?"
"Solly, the second question is, do you really think this is NOT costing you on a daily basis?" I asked carefully.
Again he paused, stared off for a bit and then said, "It costs me every day in worry and feelings of failure.   And it affects other parts of my life like my work where I lack focus at times, my edginess health wise…even my finances because my productivity has slowed down."
"Last question, Solly…do you really think this is NOT impacting Sally as well?"
"Oh Ken, I know it is…I just don't know what to do about it!   And, if I push her to do something…I'm so afraid things will get worse for everyone."
"Solly, let me be the devil's advocate for a minute.   That means you put up with the current situation because you don't think Sally can learn; that means you don't think Sally can evolve; and that means you don't value your family enough to take the risk for them?   Is that true?" I asked him.
"Of course not!  I love my family!" he replied, clearly insulted by my comments.
"Then Solly, let me be an angel's advocate for a minute, as well.   That means if you  took the risk of challenging her it would be because you think Sally can learn and also  benefit from growing her self esteem and self confidence.   This means you would think your kids have learned important stuff for their future from having an anxious, insecure mother?   That means you would value your family enough to take the risk of hurting them because you also want to help them.   Can you see the truth in that?"
"Are you saying, if I really love my family I will not just support Sally, but also challenge her to grow her self esteem by getting some help?"
"Only supporting someone is not love, Solly, it's infatuation.   True love is half support and half challenge to optimize the loved person's learning and survival…to do only one or the other, is to limit their learning and their survival.   To infatuate (only support) or resent (only challenge) someone is not loving them, but limiting them."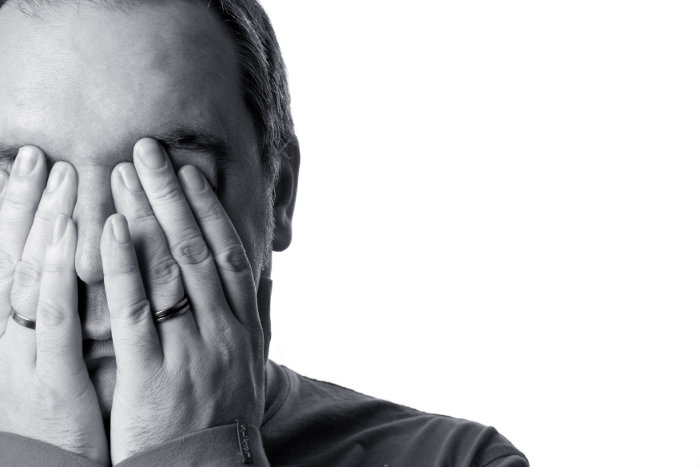 "I've learned to appreciate all forms of my partner's support and challenge…their love!"
– King Ayles, author
"…but I have been paralyzed by fear."
"So, if I love Sally, I will challenge her to get some help with her issues and risk my marriage and family…is that it?" he asked.
"From what you just told me, they are both already at risk!" I replied.
Tears came to his eyes and as he wiped them, he said, "I have known for some time I have to do something, but I have been paralyzed by fear."
"Solly, that suggests you have only been looking at one side of the situation, only looking at the negative possibilities of challenging her.   Have you given as much attention to the possible benefits to Sally, you and the children if you decided to push her harder to get help?" I said.
"Not really, no!" he said raising his eyebrows in interest.
And that's where Solly started learning.   I guided him on a journey through the seven areas of his life so he could uncover the benefits to each member of his family if he choose to raise his expectations of Sally.   It was difficult for Solly at first.   But as he kept uncovering the other side to the situation he hadn't been noticing, he realized his love for Sally demanded he expect her to break through her fears and develop more self worth and self confidence.   He realized he couldn't be OK with himself unless he acted.   When he approached her with his concerns, he was surprised how receptive she was.   But that part will need to wait for another day.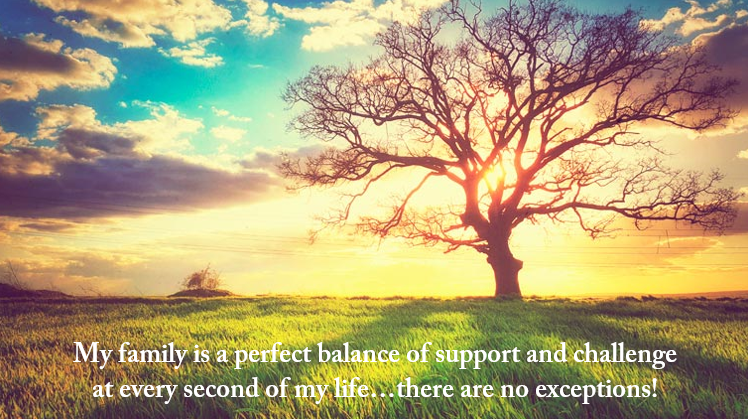 Until Next time…
     Now you know to love someone is to equally support and challenge the person.   Now you know we learn when we are motivated to do so by something really important to us.   Notice who in your life you have a lopsided relationship with because the support and challenge are not equal.   Balance them and see what happens.   You will be glad you did!   

Remember, the 'Five New Features' of our 'upgraded' website:
 Notice how Recent Posts are more easily accessible.
 Now, you can check out the Comments of other readers.
 Now with new Categories it's even easier to find your topic.
 Now you can rate every post with our fast, simple Star Rating System.
 Now you can Share 10 different ways with family, friends and colleagues.
Encourage others to subscribe to our FREE Newsletter and ebook, "Finding Balance in Your Life" at  And, please like us on Facebook, or Twitter.
Our next seminar, "A Transformation Day!" will focus on relationships. It will be on Saturday, April 23rd, 2016 at our office suite. Details are available at ww.kenpiercepsychologist.com
Send us your feedback and topic suggestions…we love to hear from you!  If you have a specific question or wish to schedule a consultation, feel free to contact me.
Namaste, (I salute the grandly organized design of the universe, manifested in you!)
Ken
Further information: www.kenpiercepsychologist.com