My Anger, I Need to Learn From It!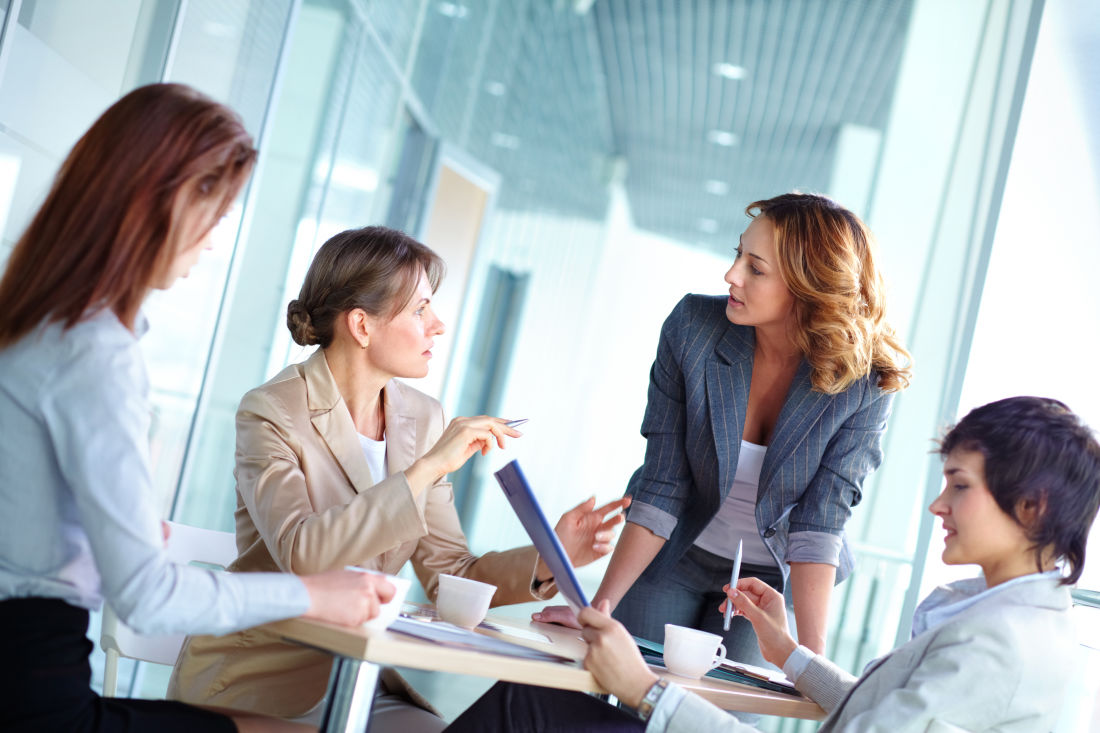 "Silence is one of the hardest arguments to refute." – Josh Billings, comedian
"Is your volunteer work a fair exchange, Beatrice?"
Beatrice was a pear shaped woman, a lot wider at the bottom than at the top. She had a lovely smile that lit up her face like it does in a child who has found something mysterious and magical in the back yard to show their mom or dad.
Beatrice was a sharp, stylish dresser who had just turned 45 years of age and was in a long term relationship with her partner, Abigail.  They both worked in the public service and were active volunteers in their small community.
Beatrice came from a large family.  She was raised in a Catholic household and a Catholic parish.   At the same time, while a very spiritual person, she said, she was not religious at all.  She thought the Catholic Church was out of touch with both modern science and humanity.
But, she was quick to add she had learned a lot from her religious upbringing, citing tolerance and critical thinking skills as two of the most valued.
To determine her depth of skills in critical thinking, which I thought might be useful at some later point, I asked her what kind of volunteering she did.
She indicated, both she and Abigail were pet lovers and gave their time to the local animal rescue league organization, as well as, to the Girl Guides.  She went on to cite a few examples of how they helped including boarding abandoned pets and organizing funding drives for the annual Girl Guide Summer Camp.
"Is your volunteer work a fair exchange, Beatrice?"
"I find myself getting very upset and angry …"
"I'm not sure what you mean, Ken?" she replied with a question on her face.
"There is no charity in nature, there must always be a fair exchange.  It is a fundamental law of nature.  Did you receive equal to what you contributed?"
Beatrice paused briefly before responding with,
"Oh yes, Ken!  It is a privilege to devote my time.  I easily receive as much as I give.  Sometimes it feels like I'm getting more!" she said smiling with, I suspect, a special memory in mind.
"You sound very wise!"
Then I asked Beatrice how I might serve her and she replied,
"I find myself getting very upset and angry at Abigail for no apparent reason and it worries me !"
"Would you give me an example, Beatrice?"
"Certainly!  Just last week, I believe it was on Thursday evening after dinner, we were sitting having our tea and cookies watching the news.   There was a clip on immigration numbers being up dramatically this year.  And I made a comment how pleased I was.   Abigail made some sarcastic retort like, 'Yes, stealing Canadian jobs!' or something to that effect.  And, I just blew my stack!"
(Tarek, here we need this image of a two women about 45 years of age watching TV together, perhaps even arguing.)
"When angry, count to four; when very angry, swear." – Mark Twain, author
"But, this was over the top for me…it really scared me!"
"How did you 'blow your stack' exactly, Beatrice?"
Her emotions and complexion heating up as she continued, she replied,
"I told her I had a few facts for her like we need new people in Canada to fill the jobs and pay the taxes to support her future pension, these people add creativity, energy and diversity to our community, our Irish and Scottish ancestors came here as immigrants themselves, and so on.  I got into such a rant, Ken, I hardly recognized myself…I was really, really angry!"
Then she added,
"I've known for some time Abigail and I are different.  We have different political and social views.  I see her as more right of centre while I lean more to the left of centre.    In the past, it made for some interesting discussions and even modest debates.  But, this was over the top for me…it really scared me!"
"Beatrice, close your eyes and go back to that moment in your minds eye and recreate it.    As you see yourself there, what made it so scary for you?"
She sat back in the chair and closed her eyes.  There was a quiet moment as she searched her memories for the one from that evening.  Finally she sat up and opened her eyes saying,
"I know what is was exactly, Ken.  Abigail sounded just like my father.  My Dad was an Irish bigot.   He thought if you weren't Irish and Catholic, you were somehow less than him.  Mind you, he wasn't outspoken about it.  Rather the opposite.  It would only surface when he was drinking, and more so, as he got older and drank more."
"I love him…he's my Dad, but, I don't like him sometimes…"
"Did you have discussions or arguments with him growing up?"
"Indeed I did, Ken!  I was the only one in our entire family who would challenge him.  And, he didn't like it one little bit.   In fact, it still seems to keep us emotionally distant from each other."
"It sounds like that bothers you at times…does it, Beatrice?"
"Well, he is in his seventies now, his health is not great!  But, I really would like to feel closer to him.  I love him…he's my Dad, but, I don't like him sometimes, if you know what I mean?" she said, her eyes watering slightly.
"Beatrice, it sounds like you are confused about the difference between loving and liking."
"I'm not sure I know what you mean, Ken." she said, her face a mixture of indignation and confusion.
"Love is half support and half challenge…so I am confident your father loved you because he raised you…the support part, and he challenged you with his unique perspectives, that's the other necessary side of love.   That's why you are alive and well today…you learned what you needed from your Dad and others so you could have the future you've created."
"But, Abigail has accused me of that several times in the past!"
The shock spread like a wind-fuelled bush fire across Beatrice's indignation creating a clearing of fresh awareness.   She shifted in her chair before she said adamantly,
"Ken, I love my Dad, but I don't like his behaviours, I don't like his prejudices and I don't like his self-righteousness!"
"So, you don't see yet how much you are like your Dad?"
"I certainly don't!" she replied, her indignation expanding with her blushing. Then she added,
"But, Abigail has accused me of that several times in the past!"
"Beatrice, may I offer you a few ideas to consider?"
"Certainly!" she said as she tried to calm herself with another shift in her chair.
"You have heard, I'm sure, the saying, 'Beauty is in the eye of the beholder!', have you not?"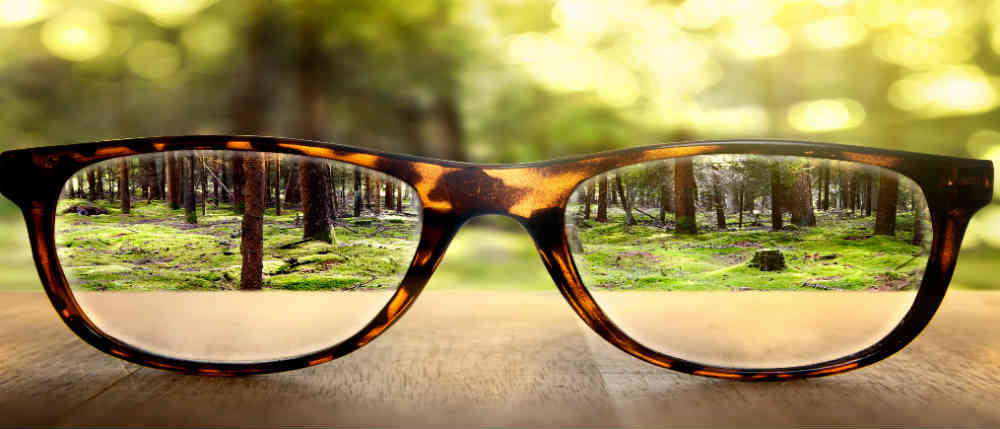 "Anger is a manifestation of a deeper issue… and that, for me, is based on insecurity, self-esteem and loneliness." – Naomi Campbell, model
"… every person has every trait according to someone at some time…"
"Yes I have.  And, Abigail and I often discuss that very point with our mutual interest in portraiture art forms."
"So it is logical then that, 'Ugly is in the eye of the beholder!' as well.  Would you agree, Beatrice?" I asked wondering if she was following my thought trail.
"Yes, I suppose so!" she said, reluctantly.
"Is there any trait or even behaviour that is not determined by the person perceiving it?   For example, isn't that what is settled regularly in our judicial system?" I offered.
Beatrice hesitated before replying, getting the idea,
"Yes, I suppose that's true and the judge decides for us or the community at large."
"And, can you see the judge's job is to reflect the values or laws of the community?"
"Yes, I see that, Ken!"
"Can you see this same process of judging others using values is being done by everyone, you, me, Abigail and everyone else?"
"Are you suggesting Abigail is correct in seeing me as judgemental like my father?"
"I'm suggesting every person has every trait according to someone at some time or other.   I'm also suggesting every person unconsciously uses their own values to judge other people's behaviours.   And, I'm suggesting if you learn how this happens in your life it will assist you in understanding yourself, your anger and your father."
"That's true, aren't I fortunate?"
"Well that certainly interests me!   That's exactly why I'm here.  But, how do I achieve those things…understanding me, my anger outbursts and my Dad?" she asked, more curious now.
"Well, it is an accelerated learning process in which you gain greater understanding and appreciation for yourself and others.  Are you ready to make that journey, Beatrice?"
"I certainly am, Ken!   How do we get started?
Beatrice took that journey.  She was diligent, determined and demanding.  She questioned many of the natural laws which ran her life until she understood fully how they served her and her future.  She learned to appreciate how her anger motivated her to learn about herself and gave her insights in how to move closer to her father.
At one point, as if to demonstrate to herself and me her progress, she related  an incident between her and Abigail that had occurred recently.  Beatrice said her partner had accused her of being 'narrow-minded' like her father to which, Beatrice told me, she replied, "That's true, aren't I fortunate?"
"We only notice those negative traits in others, we deny the benefits of, in ourselves."
– King Ayles, author