Introduction

1

STEP 1 Spiritual | Identify Your Life Purpose

8

Why Do: Step 1 | Spiritual

05 min

Learning Tool | Uncover Your Life Purpose!

15 min

Sidestep 1 | Answer Seven Questions!

30 min

ANSWER SHEET 1 | SYDNEY'S RESPONSES TO THE PURPOSE QUESTIONS

15 min

ANSWER SHEET 2 | MY LIFE PURPOSE QUESTIONS

30 min

Sidestep 2 | Analyze Your Responses!

01 hour

Sidestep 3 | Polish Your Purpose!

01 hour

Integrating and Moving On to Step 2

05 min

STEP 2 Mental | Use Your Personal Values Consciously!

8

Why Do: Step 2 | Mental

05 min

Learning Tool | Identify Your Personal Values!

15 min

Sidestep 4 | Order Your Personal Values!

30 min

ANSWER SHEET 3 | SYDNEY'S VALUES IDENTIFICATION RESPONSES

15 min

ANSWER SHEET 4 | MY VALUES IDENTIFICATION RESPONSES

30 min

Sidestep 5 | Reorder Your Personal Values!

01 hour

Sidestep 6 | Connect Your Values to Your Purpose!

01 hour

Integrating and Moving On to Step 3

05 min

STEP 3 Vocational | Find Your Dream Job!

6

Why Do: Step 3 | Vocational

15 min

LEARNING TOOL | Find Your Dream Job!

Side-step 7 | Describe Your Dream Job!

Side-step 8 | Develop Your First Plan!

Side-step 9 | Connect Your Dream Job Plans to Your Purpose!

Integrating and Moving On to Step 4

10 min

STEP 4 Financial | BUILD AND MANAGE YOUR WEALTH

6

Why Do: STEP 4 | Financial BUILD AND MANAGE YOUR WEALTH

30 min

Learning Tool | First Steps to Building Your Wealth!

20 min

Side-step 10 | Make an Asset List!

30 min

Side-step 11 | Set Up Your Savings Account!

30 min

Side-step 12 | Link Your Wealth to Your Purpose!

35 min

Integrating and Moving On to Step 5

15 min

STEP 5 Social | LOCATE YOUR FRIENDS

6

Why Do: STEP 5 | Social LOCATE YOUR FRIENDS

10 min

Learning Tool | Identify Your Best Friend!

15 min

Side-step 13 | Listen to Your Best Friend!

Side-step 14 | Identify Your Real Friends!

30 min

Side-step 15 | Connect Your Real Friends to Your Life Purpose!

30 min

Integrating and Moving On to Step 6

10 min

STEP 6 Family | APPRECIATE YOUR FAMILY

6

Why Do: STEP 6 | Family APPRECIATE YOUR FAMILY

15 min

Learning Tool Find | Your Family's Balancers!

Side-step 16 | Identify Your Supporter and Challenger Parent!

15 min

Side-step 17 | Set Boundaries in Your Family Relationships!

20 min

Side-step 18 | Link Your Family to Your Life Purpose!

29 min

Integrating and Moving On to Step 7

20 min

STEP 7 Physical | DEVELOP YOUR HEALTH RITUALS

5

Why Do: STEP 7 | Physical DEVELOP YOUR HEALTH RITUALS

20 min

Learning Tool | Create Your First Health Rituals

20 min

Side-step 19 | Learn Longevity's Essentials!

30 min

Side-step 20 | Develop Your Life Plan!

30 min

Side-step 21 | Connect Your Life Plan to Your Life Purpose!

30 min

Integrating All Steps with Self-Evaluation

3

Self-Evaluation

30 min

An Added Bonus – Truisms

30 min

Index of Terms

15 min
Why Do: STEP 5 | Social LOCATE YOUR FRIENDS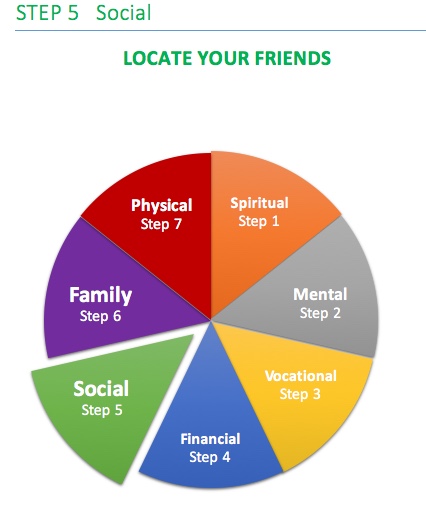 You need to be both, supported and challenged, to learn to survive. Humans are a social animal and so friends play an important role in learning and surviving.   Many do not understand how their friends serve them in life.   You will learn that in this step which will enable you to be successful.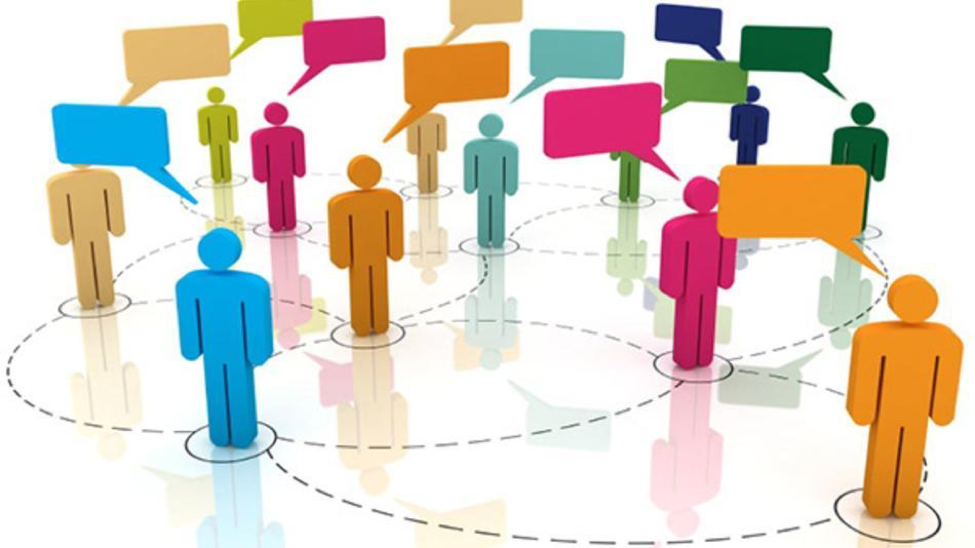 Let's review quickly your progress towards success so far: Step 1 uncovered your life purpose, Step 2 your values, Step 3 your dream job and Step 4 your wealth.
Step 5 helps you identify and appreciate your best friend and the real friends who assist you in being successful.
Step 5 includes:
A learning tool to identify your best friend
Sidestep 13 which helps you to listen to your best friend
Sidestep 14 which enables you identify your real friends
Sidestep 15 which links your friends to your life purpose
FIRST – Watch the Friends! video:
SECOND –  Read below, the key ideas about friends:
The values you identified in Step 2 are the ways which you live your purpose. They are unique to you because of your unique life experiences, so no one will have your value system. So you cannot trust anyone to have the same values as you. And, you cannot expect anyone to support your values, they are busy supporting their own.
You, like all humans, are a social animal. You survive best in groups. So you engage in both familial and social, relationships as part of your efforts to thrive and survive.
You develop relationships with various degrees of trust attached to them. The more trust you have in someone the safer you feel with them.  The most trust we save for family members and a few other individuals.
Many people select one person as their most trusted non-family member and call that person their best friend.  Many are surprised who their real friends turn out to be, and who is their best friend.
You project levels of trust in others to help you survive. You trust your motor mechanic to fix your car, you trust your dentist to fix your teeth, and so on!   Research indicates most humans moves in a social circle of about 400 people.   Most are what you might term acquaintances, that is, people whom you interact with to achieve an objective related to your survival. This includes neighbours, colleagues and others who provide services to you.
There are others who you interact with repeatedly who add something more to your life by helping you build and maintain your self esteem.  This self esteem is critical for your future, so you place higher value of those who contribute to your self esteem.
You call them friends, buddies or kindred spirits.  They are not related to you, but you still feel a special connection, because you share one of your highest values with them, yourself.  You display a higher level of trust in these friends because you believe they put your welfare high in their values.
While you can be friends with anyone, you actually have three to five close friends.  These close friends are few in number because of the time and energy it takes to build, and maintain, such relationships.
Your close friendships are not limited by time or space. Where they are or how often you see them, is not a factor in them being your friend.  It's time to find out who your best friend and real friends are.
THIRD
Now go to the learning tool to find out who is your best friend.